Buying a property
Thinking about settling down? A buying agent provides optimal guidance and service!
Let Doen NVM Makelaars help you in your search for a new home!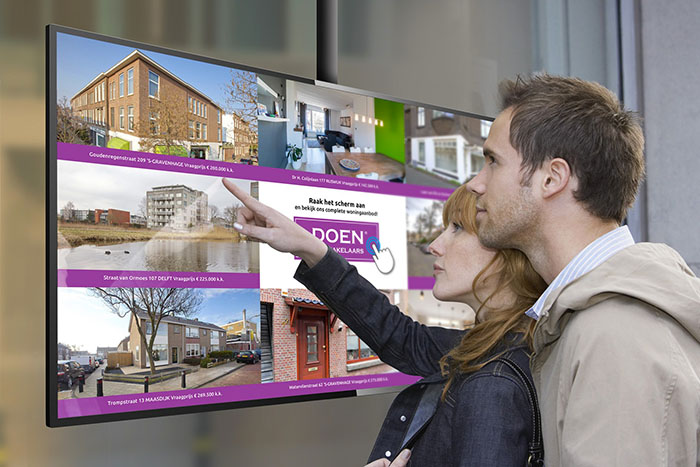 Working with a purchasing agent from DOEN NVM Makelaars
Buying a new house is exciting. Especially now, because the housing market is doing very well. Maybe a little too well because many people unfortunately do not get their bids accepted for their dream homes.
That is exactly why it is so important to buy your new home together with a buying agent of DOEN NVM Makelaars. He or she knows all the negotiations techniques and knows where to look so that you can find your dream home. Your DOEN purchasing agent will accompany you to the viewings, conducts the negotiations on your behalf, pays attention to the smallest details within the purchase contract. In this way we ensure that you buy the home on the best possible terms. In addition, your purchasing agent will advise you on matters such as the VVE (for apartments) or the necessity to perform a technical inspection. Furthermore, we can connect you with the best appraisors, mortgage advisors and/or contractors! Your purchase agent monitors any resolutive conditions, checks the notary's documents and supervises the inspection and transfer. Questions after the transfer? You are, of course, welcome at any time.
What we can do for you with our purchasing services
1
Inventory of your wishes
We start off with an introductory meeting with you. We will inform you extensively about our methods and the current housing market. We will tell you about the characteristic features of various neighbourhoods and all the information that you may find necessary to make your decision. Moreover, we will go over the different types of houses and the associated price ranges.
We then make an inventory of your housing wishes. We will examine and advise you on whether your wishes are realistic. For example: can we find the type of home in your preferred price range or neighbourhood? We also look at any alternatives, perhaps in another neighbourhood.
2
Creating a search profile
We will draw up a search profile with your preferences and wishes. With this data we create a search in our system which collects available listings from all NVM colleagues and many non-NVM brokers. Every day you will receive an overview of the properties that meet your profile by e-mail or telephone.
We will keep an eye on private sales as well. And perhaps one of our own listings meet your wishes. Should that be the case, we will inform you in time.
If you are interested in one of our listings, we can no longer act as your real estate agent, because we also mediate for the selling party. In that case you can call in another real estate agent to help you with the purchase. If desired, we can then refer you to a reputable NVM colleague.
3
Viewings
When you find a property you wish to view, we will be happy to make an appointment for you. During the viewing one of our brokers will look at all the perks and flaws of the house. He or she provides information about the location, possible soil pollution, zoning plans, the VVE and many other matters. He or she shall also check whether there are any particularities, such as illegal or unreported construction, clauses preventing sale, etc.
After the inspection, your purchasing agent will discuss the findings with you. If you like the property, it is wise to act quickly and move on to the next step.
4
The contract and the transfer at the notary
When the deal is closed, we will go through the contract and discuss it with you in detail. It goes without saying that we can provide you with expert advice on mortgage possibilities and forms as well.
On the day of the transfer, we will walk through the house again to see that all agreements from the contract are met. We also check the meter readings here. Afterwards, you will sign the contract and receive the keys at the notary's office.
5
Aftercare
Of course our services do not stop after we have visited the notary's office. We would also very much like you to tell us how you have experienced our services by means of a review. You are still very welcome for a cup of coffee after the transfer and of course you can always contact us with any questions you might have.
Testimonials from our clients
For more information about the possibilities and conditions, please feel free to contact us at any time.
Ask your question or leave your request below and we will contact you as soon as possible.